Photographe, vidéaste, auteur d'œuvres interactives et numériques pour petits ou très grands écrans et espaces publics, la pratique de yako se matérialise dans une image photographique ou animée, granuleuse et vivante. Il s'intéresse au mouvement générateur d'interaction et à la co-création transdisciplinaire.
Il questionne le lieu, l'instant fugace et présent, la réalité et la trace que le geste ou le déplacement impriment sur le capteur.
Ses réalisations ont été exposées et/ou présentées, entre autres,
à la Biennale d'Art numérique (BIAN), au Festival International du film sur l'art (FIFA), au Festival du Nouveau Cinéma (FNC), au Cirque du Soleil, au studio ArTV de la PdA, au Centre Pompidou (CNAC) et à la galerie Centrale Powerhouse.
Photographer, videaste, author of interactive and digital works for screen and the public square, yako's practice concretizes the transitory through photographic and animated imagery grainy and alive. He is interested in movement that generates interaction and collaboration. yako questions place, the fleeting and present moment, and the displacement of the gestural trace that materializes through the digital process.

His work has been presented
at the Biennale d'Art Numérique (BIAN), the Festival International du Film sur l'Art (FIFA), the Festival du Nouveau Cinéma (FNC), Cirque du Soleil, PdA's ArTV studio, the Centre Pompidou (CNAC), and the Galerie Centrale Powerhouse, among others.
GRAVEL (re)WORKS



Album vidéo danse
1. Ouverture (théâtre Outremont)
2. Avec Néné (studio C, Circuit Est)
2. Fleetwood (Sala Rossa)
4. Slow Dance (Sala Rossa)
5. Untitled (C.C.A)
GRAVEL (re)WORKS est un album musical, à la fois chorégraphique et photographique, co-réalisé par Fred Gravel et yako (Jean-Christophe Yacono).
Produit par DLD sur des chansons de Frédérick Gravel en collaboration avec Philippe Brault, il sera composé à son lancement, de cinq moments et évènements, captés sur le vif pour être assemblés en liste de lecture et en court métrage. Maître d'œuvre sur le plancher, Fred, joue de la guitare, prend la parole, nous interpelle, nous convie et nous installe dans ce moment unique.
—

Avec la complicité de Geneviève Lizotte, Bruno Pucella, Alice Renucci, François Legris, Philippe Saint-Laurent, Laurent Forget, Ian Deraspe-Guay et toute l'équipe de Daniel Léveillé Danse.
Liste des danseurs à venir
Interstices

BETWEEN TWO FRAMES
J'ai commencé l'extraction de la série INTERSTICES en regardant, image par image, NOIRCEUR, durant ma convalescence. Ce court métrage, assemblé de quelque 2487 « arrêts sur photographies », constitue le départ d'une nouvelle énergie d'images en mouvement, contre l'enfermement.
Entre deux photos, se trouvent enfermées des images-intervalles qui se mélangent, se déchirent ou se contorsionnent. Depuis cette découverte, j'ai commencé à capter plus de séquences, à tenter de comprendre comment le code insufflé dans mes transitions maisons, "morphing" et "optical flow", réagit aux changements de forme et de lumière.
Plus il y d'intervalles et plus le mélange est subtil. Cette préparation ajoute un nouveau type de flou dans ma pratique, le cinquième, qui s'ajoute aux flous générés par l'optique « préparée ou déréglée », la vitesse d'exposition, le mouvement du capteur placé dans ma main ou de celui du sujet. J'aime.
2020. Durée : 5'30

Essai photographique de
Jean-Christophe Yacono⁠⁠ (yako)⁠⁠
Un spectacle de
DLD-Daniel Léveillé Danse

Direction artistique, concept et interprétation Frédérick Gravel
Dramaturgie et textes Étienne Lepage
Assistance artistique et direction des répétitions Jamie Wright
Direction musicale Philippe Brau
Création musicale : Nicolas Basque + Philippe Brault + Frédérick Gravel + José Major - Lumières : Alexandre Pilon-Guay - Musiciens : Nicolas Basque + Philippe Brault (3 & 4 juin) + Jean-Luc Huet (1 juin) + José Major - Sonorisateur : Louis Carpentier - Stylisme : Dave St-Pierre - Œil extérieur : Katya Montaignac - Coordination technique et chargée de production : Vanessa Beaupré
CINÉGRAPHE
FEAR IN MOTION (2020) est le court métrage d'une chorégraphie singulière entre un photographe et un danseur qui illumine quelques 2541 « arrêts sur photographies » captées lors des répétitions de FEAR AND GREED (2019) de Frédérick Gravel à l'Usine C, Montréal.
« Fasciné par ces gestes improbables à l'autre bout du capteur, courbé et répandu sur le tapis de la grande salle de l'Usine C, hypnotisé par la chorégraphie inattendue et singulière que jette ce corps à la lumière, j'ai capté Frédérick Gravel dans une série de 2541 images en mouvement qui sont animées et assemblées en un court métrage cinégraphe (diaporama animé).⁠⁠
Le texte d'Étienne Lepage clame la peur et l'agressivité. La performance musicale de Philippe Brault m'enflamme. Je m'autorise à bouger à ma façon, brutale et maladroite, pendant que résonne une rage de crier et d'aimer.⁠⁠ Ses gestes et sa chorégraphie deviennent miens.

Faire. Bouger. Faire. Accueillir. Faire. Capter. La peur et l'ambition disparaissent. Tout devient fluide, langoureux, poétique.⁠⁠ Clic(s). »⁠⁠
Portraits
Des portraits noir et blanc. Des portraits couleurs. Des photos fixes ou des séquences d'images animées sur une musique choisi ou composée.
Black and white portraits. Color portraits. Still photos or sequences of animated images with music chosen or composed.

« Voir les gens de très près, entrer dans leur intimité, pas pour leur parler, mais pour bien les observer ».


Studio de création et production multimédia dédié au rayonnement, à la découverte et à la conservation des arts vivants sous différentes formes., IMV contribue à la création, la documentation, la collecte et la diffusion des arts vivants et, plus spécifiquement, de la danse au Canada.
STAY TUNED!
Abonnez-vous?
Please subscribe
Recevez de 4 à 6 bulletins par année dans lesquelles je parle
de projets en cours, d'inspirations et surtout de photographie.

Please registerer for 4 to 6 newsletters per year
related to my current projects, to sources inspiration and of course, photography.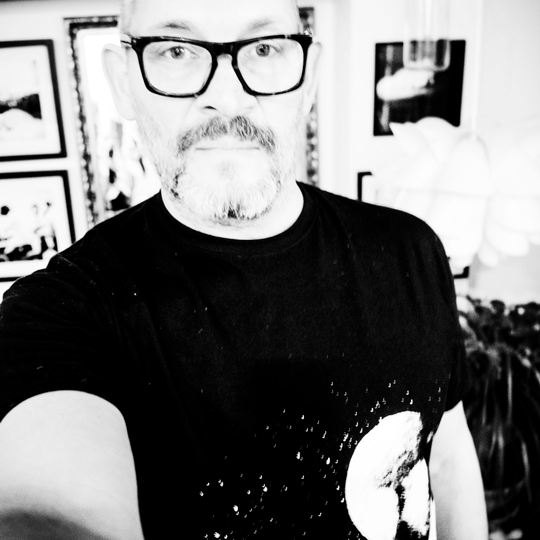 Photographe, vidéaste et réalisateur multimédia canadien d'origine française, ma pratique s'appuie sur le mouvement
— à la volée ou chorégraphié, en « point and shoot », lors de marches, d'expériences ou de performances — sur ses formes en photo et en vidéo et aux différents flous qu'il imprime sur un capteur.
//
French born Canadian photographer and multimedia director, my practice relies mainly on movement — whether on the fly or choreographed, during shows, experiences, rehearsals or transportation — on its forms in photo and video and the different blurs it leaves on a sensor.
Merci, Thank you, Grazie, GRacias, Obrigado, Tack,
Tak, Takk,
Spasibo, Arigato,
Xie Xie, Do jeh, Danke, Choukran!